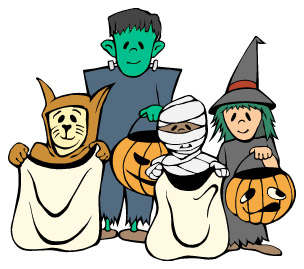 Saturday October 31, 1992
Up and slow getting ready. Frank takes a day off from the rental house. I still have pressure in my neck and chest from the medication. I tire easily.
We go to Gary's in the afternoon. I organized the garage cupboard and took all the beer out to give to Gary.
I fix fried potatoes, fish and brocoflower and I eat very well. I'm tired though so Frank answers the door as all the children come to trick or treat. Gary and Maria bring the boys, two of their friends and their mom to visit about 9:00.
So glad Mom's stomach ache seems to have subsided and she is able to eat without pain. Frank is a saint for taking care of Mom, working on the rental houses, and now answering the door to trick-or-treaters.