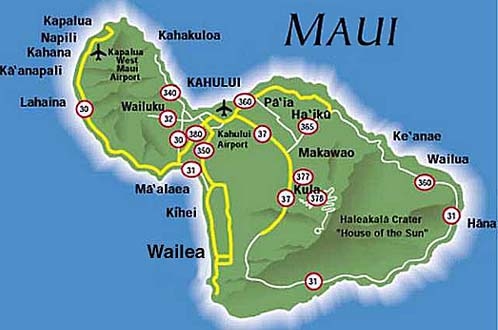 Wednesday May 29, 1991
Up at 6:30 for our bike ride. Rode through neighborhoods and really got a chance to appreciate the lovely yards. When we returned we all jumped into the pool and cooled down. We layed in the sun awhile. I applied #15 sunscreen and wore my hat. I moved to the shade after 20 minutes tho--too hot.
We lunched at Jack-In-The-Box and ate small sundaes at Baskin Robbins. More shopping then out to dinner at Kahei Prime Rib and Seafood. We all had prime rib and great salad bar. Great dinner. I had 1 chi chi drink.
After dinner we walked on the beach and returned to watch TV. I talked to Justin at 9:30. Hope to reach Chris at 7 a.m. before they leave to rent a boat to go to Molokini to snorkel. Can't seem to connect with her.
I remember that night. After cooking dinner in our condo with the broken air conditioner every night, I thought it was time Ric and I had a romantic dinner just the two of us at a nice restaurant, without the mother-in-law and 10-year-old son. Boy was that a mistake! Ric does not have a romantic bone in his body, and all he saw was dollar signs. He complained the whole night about how expensive the meal was, and I left there totally frustrated that our evening was a disaster.