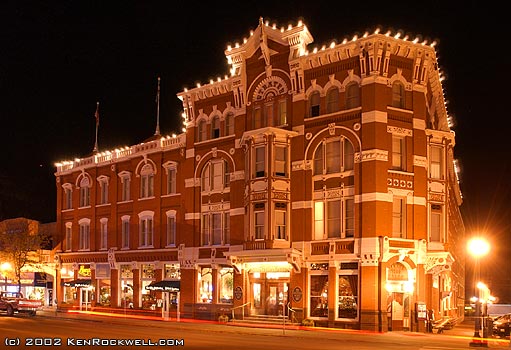 Wednesday July 29, 2012
Lazy morning, feels good. Up at 8 a.m. Ready to leave at 11 a.m. Feeling OK. Took Tylenol for aches and pains.
We go sightseeing and about 4 p.m. we change and head out for Durango where we have dinner at Randy's, a very nice restaurant. Then we meet our friends at the Strater Hotel, where we see a melodrama and vaudeville show. It's great. Alot of talented young people.
We get back to our condo about 12:30 a.m.
The Strater Hotel is located in a historic Victorian building and is celebrating its 125th birthday this year. The vaudeville theater has been performing for 50 years. Sounds like great fun!