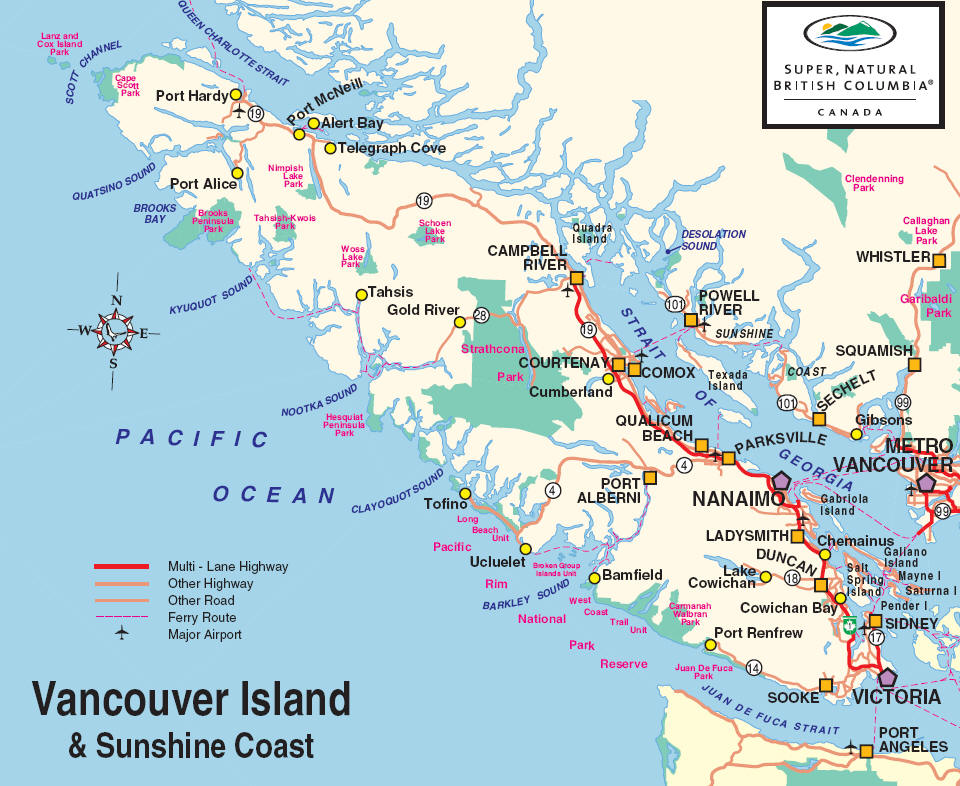 Sunday July 28, 1991
We had breakfast at a cafe down the street before boarding our bus for a 2-1/2 hour city tour of Vancouver. It took us through Stanley Park and Chinatown as well as other places of interest. Then we arrived at our cruise ship about 1:30 p.m.
We had plenty of time to catch the lunch buffet and put our clothes away before we sailed at 5 p.m. It was a lovely sail out of the harbor and away from Vancouver. We sailed along Vancouver Island forever it seemed. It's 250 miles long.
We had a lovely dinner and introductory show. Escargot was lovely French food. We hit the hay very tired at 10 p.m.
We did that same bus tour of Vancouver when we visited there in 2006. It is a beautiful clean city. We did have one bad experience however when our brand new truck was broken into in a parking structure next to the cruise ship docking area. Besides finding our lock broken, our new camera was stolen. We were told by the parking attendant that this sort of thing happens all the time and they ignore the car alarms that are going off in the parking structure.
Vancouver Island is very long and the cruise ships head north up the Strait of Georgia in protected water for some time. When we went boating there in 1993 we saw plenty of Orca whales and Dahls porpoise. The porpoise would swim in our boat wake. We took our motorhome and boat trailer on the ferry from Vancouver to Nanaimo on Vancouver Island, drove north to Campbell River, where we launched and headed to Desolation Sound, a maze of tiny islands and calm waters, which are surprisingly warm. The water was like glass when we launched in the morning, but later in the day a storm came in and we fought 8-foot swells in a 20-foot ski boat. It was terrifying. When we realized there was no way we would make it back to our campsite in Campbell River we pulled into a calm bay to spend the night. When it was still stormy the next day, we took a series of taxis and ferries to get back to our campsite, leaving our boat moored at a marina, then reversed the route driving our motorhome and empty boat trailer, until we could retrieve the boat and head back to Campbell River, to Nanaimo and then on the ferry to Vancouver. That was our last adventure in Desolation Sound.