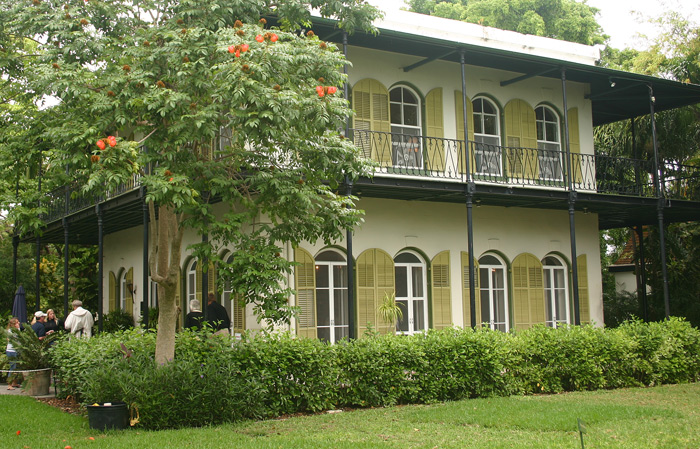 Friday April 3, 1992
Another wonderful night's rest. Awoke with my legs a little sore, especially my knees, probably from climbing in and out of the van yesterday. At 10 a.m. Bucky and Iny drive us to the Key deer reserve on Big Pine Key about 15 minutes from their home. We saw quite a few deer. They are very small, about the size of Daisy, our dog. We stopped at Blue Hole, a lagoon where there are alligators. We saw three alligators.
Frank and I drove to Key West where we toured Hemmingway's house. There were 51 cats laying around of all colors. We had lunch at Sloppy Joe's where Hemmingway used to hang out. We toured the hand-printed fabric factory and Mel Fisher Museum of treasures from sunken ships.
We returned for a great shrimp dinner at Bucky's. They had caught the shrimp in the gulf near here.
Wow, this is a busy day for them. Tiny deer, alligators, and cats! From the pictures I saw on-line of Hemingway's house it looks beautiful, but not sure I would like the idea of tip-toeing around 51 cats. Sounds like they have taken over the place!